Home
»
Georgia Auto Insurance For Teens, Students & Young Drivers
Georgia Auto Insurance For Teens, Students & Young Drivers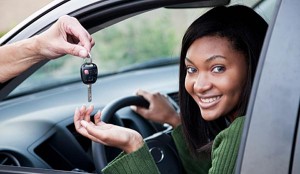 Most parents are very often shocked when adding a young driver to their auto insurance policy.  Georgia auto insurance rates for teens, students, and young drivers can vary greatly amongst auto insurance companies.  When adding a young driver, it is crucial to check around and get quotes to see if you can minimize the cost of adding a young driver.  Be smart, and don't be afraid to ask questions.  At First Option Insurance we specialize in auto insurance for young drivers, teens & students.  Since we write through multiple carriers,   we help our clients save not only $100's, but $1,000's on the cost of Georgia Auto Insurance. 
There's ways to save when adding a teenager on an auto insurance policy.  Most insurance carriers offer a discounts for teen drivers who have taken a Drivers Ed course or have taken a Defensive Drivers course, and student drivers who have at least a 3.0 grade point average.  Driving a car is a big responsibility, and insurers view teens who have received formal driver training, and student drivers who excel in their studies, as a lower insurable risk. Encouraging your teenager to drive safely, and to follow all traffic laws, can help keep your auto insurance rates from increasing even more.   Although parents will see their Georgia auto insurance rates increase when adding a teenager to their policy, it is a lot less cheaper to add a young driver on an existing policy than it is to insure them on a separate policy. 
When a student in Georgia heads off to college, they still can remain on their parants's auto insurance policy. If the college student takes a vehicle to college. the auto insurance carriers will rate that particular vehicle based on the out of town zip code. Most auto insurance carriers will continue to offer a Good Student Discount.   Maintaining a good drivers record will help keep the auto insurance premiums at an affordable rate. 
Often times there will be need for young drivers, college students, and teenagers  to purchase purchase their own Georgia auto insurance policy.  Young drivers are often faced with very high auto insurance cost, and sometimes they think there is no option for affordable auto insurance.  The key to saving money,  and obtaining cheap Georgia auto insurance rates is to get mutiple quotes.  As a Georgia Independent Insurance Agency we give our clients the cheapest insurance rates, by getting quotes through multiple auto insurance carriers in Georgia.  Sometimes young drivers, who may not have a perfect driving record are faced with  even more of a challenge in securing affordable auto insurance rates.   It is even more important for these young drivers, college students, and teens to be beware that their auto insurance rates can more than double or even triple due to traffic violations and accidents.  Minimizing traffic violations, and accidents and,  continuously maintain at least the minimum liability insurance limits for the state of Georgia, will help keep auto insurance cost down.  Young drivers who do this, can end up paying a lot less for auto insurance.